Moravian Care Foundation
501 Oak Street N
Chaska, MN 55318-2072 Bob Kuhlman,
Foundation Director
952-361-0460
Kathy Fredrich,
Administrative Assistant
952-361-0320
Email:
kfredrich@auburnhomes.org
Donate Now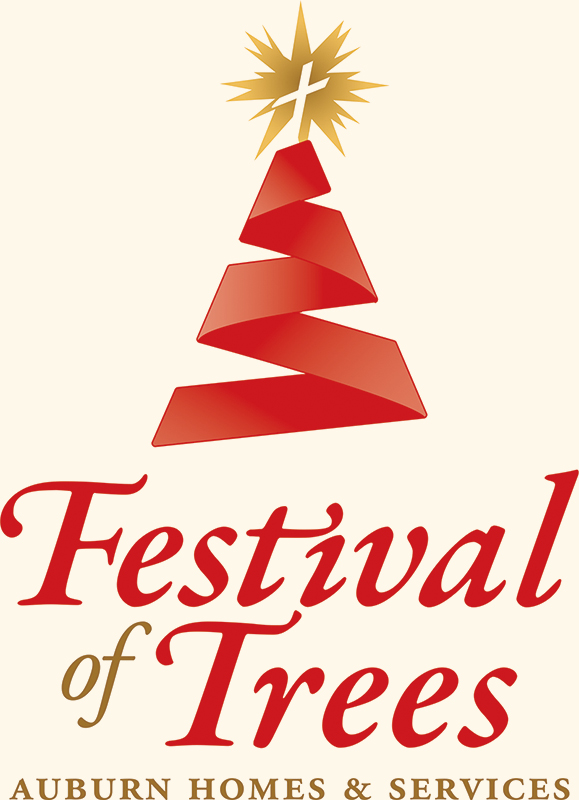 A Moravian Woodland Christmas
The 5th annual Festival of Trees was a huge success! A special thanks to our sponsors:
Diamond Sponsor:
Frauenshuh Commercial Real Estate
Sapphire Sponsors:
Chaska Lions
Del & Kay Ploen
ProRehab
Waconia Manufacturing, Inc.
The Williams Family
Ruby Sponsors:
Klein Bank
Lenzen Chevrolet
MidCountry Bank
Ridgeview
Thrivent Financial
Total Networx
Yetzer's Home Furnishings
Gold Sponsors:
Bank Vista
Charter Bank
Chaska Lions
Chaska Rotary
Ron & Rochelle Cossette
Security Bank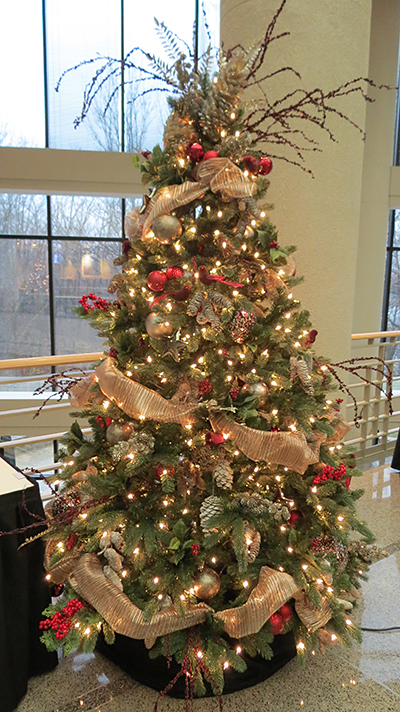 A Woodland Love Feast by Beth Vetter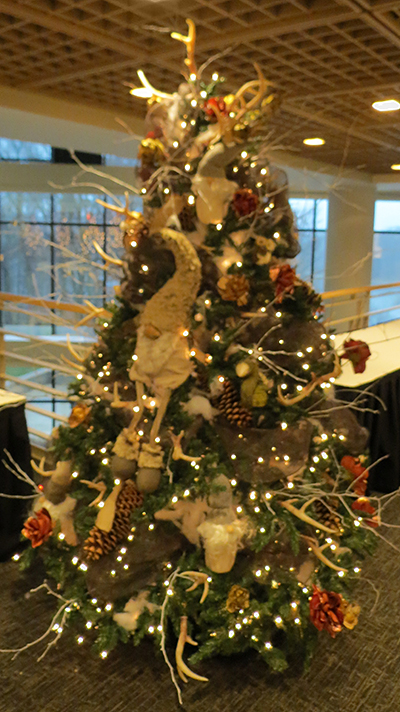 A Woodland Walk by Amanda & Mary Bloomgren
Birds & Berries by Rhonda Tesch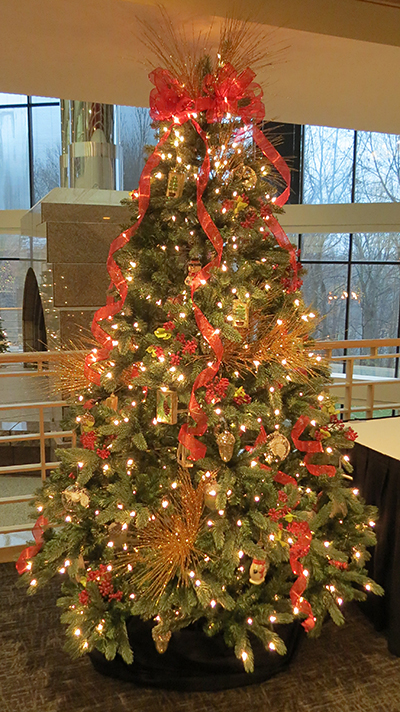 Heartland Christmas by Ashtyn Silva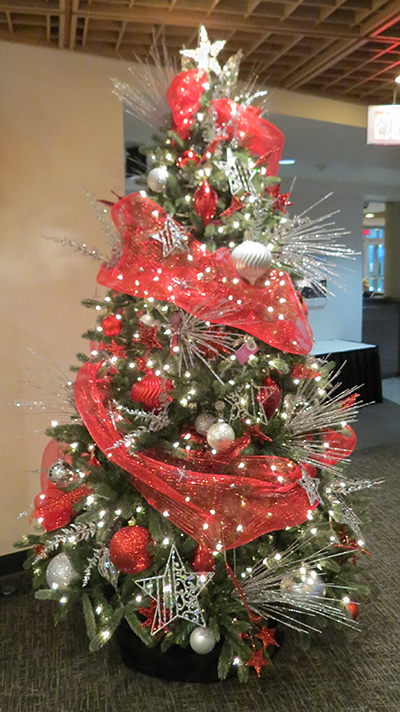 Let Us Follow Him by Marta Christinson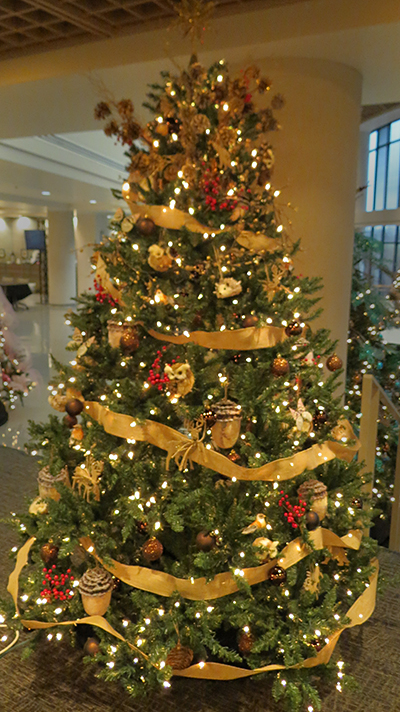 Moravian Woodland Creatures by Kristin Campbell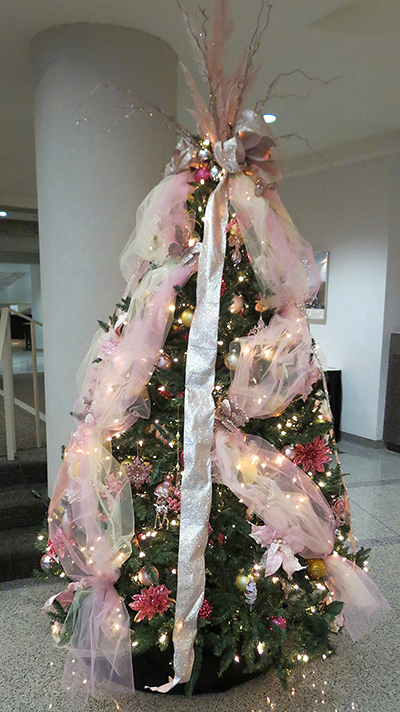 Pink Lemonade by Barb Stoffel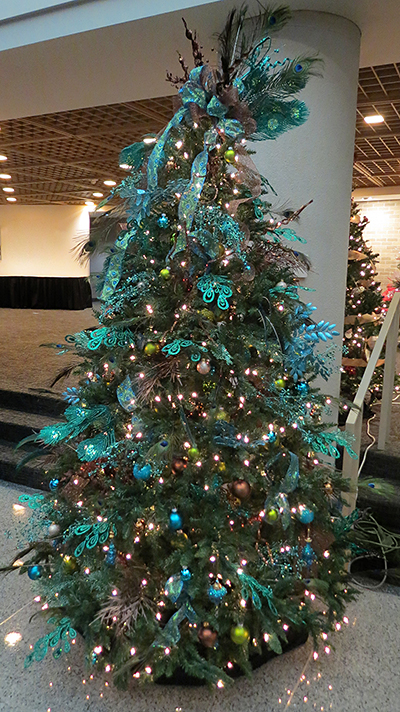 Pretty Peacock! by Barbarajo Kuzelka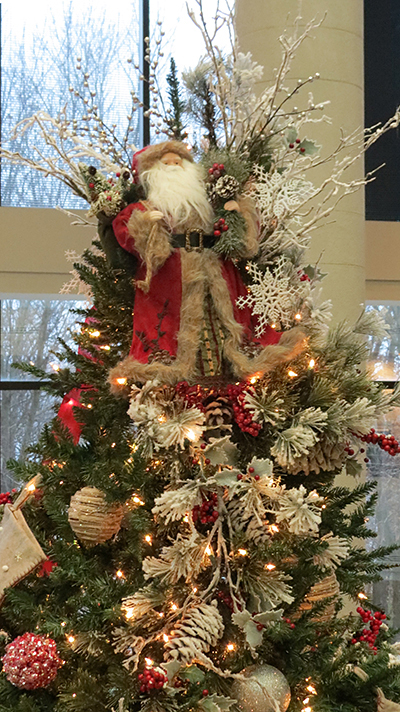 The Stockings Were Hung by Connie Kraus
‹
›
We had nine beautifully decorated trees thanks to our wonderful designers:
Barbarajo Kuzelka – Barbie's Bloomers, Carver
Connie Kraus, Chaska
Barbara Stoffel – Elegance By Design, Chaska
Ashtyn Silva – Heartland Floral Gifts & Fine Arts, Chaska
Kristin Campbell – Organized Homes & Staging, Waconia
Beth Vetter & Melissa List – Remax Advantage Plus, Chanhassen
Mary Bloomgren & Amanda Bloomgren – Sweetwater Style LLC, Waconia
Marta Christianson – Victoria Rose Floral Inc., Victoria
Rhonda Tesch – Waconia Moravian Church, Waconia
The Moravian Care Foundation helps to enrich the experience of our residents by providing funds to create facilities, build programs and support capital needs. By supporting the Foundation you are helping put the 'home' in Auburn Homes & Services. You are also helping Auburn continue to realize our mission of providing care, service and ministry to the elderly.
We welcome the opportunity to have a conversation with you about how your support and involvement can have a lasting impact for generations to come.
The following are just a few of our supporters' most recent accomplishments:
Supporting the annual budgets of the four activity programs for our residents at each of our facilities in both Chaska and Waconia.

$20,000

A new handicap-accessible bus for all residents of AHS.

$87,000

Complete renovation of the Heath Chapel and Fireside Room in our Chaska campus.

$23,000

Landscaping and patio with new furniture and oversized umbrella at the main entrance of our Chaska campus.

$29,000

Sliding glass doors for the Ekstrom Chapel/Celebration Room at Auburn Meadows in Waconia.

$17,000
Gifting Opportunities
Fundraising efforts at Auburn Homes & Services are ongoing as we continue to see new opportunities on how we can enhance the living experiences of our wonderful residents. The Foundation really does add those special touches to make life that much more enjoyable for residents and their families. Gifts received range from twenty dollars to several thousand dollars. We share your passion for giving and we are here to assist you in finding the best way to realize your wishes.
Moravian Care Foundation has a multitude of options for giving, all suited to meet your needs, including endowments, restricted and unrestricted gifts, annual giving, capital campaign opportunities, planned giving, memorials and wish lists.
Your Support Makes a Direct Impact
Moravian Care Foundation is a 501(c)(3) organization and gifts are tax deductible as provided under current IRS regulations. Philanthropic gifts have a direct impact on the lives of residents as we look to donors to help us realize our mission of Serving Seniors in the Spirit of Christ's Love. We are in this together and, together, all things are possible.
Make a Donation
If you wish to make a donation to Moravian Care Foundation you may do so by clicking on the Donate Now button which is at the bottom of every page of this website.
Donate Now
Or you may send your donation to:
Moravian Care Foundation
501 Oak Street N
Chaska, MN 55318-2072
Memorial and Honorarium Gifting
Offer a gift in memory of someone or to honor a loved one.
Here's how you can pay tribute to a special person in your life.
Donating to charity is one of the most powerful ways to pay tribute to a person's life, whether you are honoring their memory, expressing condolences to a family, or celebrating a significant occasion such as birthdays, weddings, anniversaries or special accomplishments.
Please complete and send in the following form to make a secure donation. You will receive a receipt in the mail for your records.
Other Ways to Support Auburn Homes & Services
Planned Giving: Plan now to leave a legacy gift for seniors in our care by naming Auburn Homes & Services in your will or revocable trust. For more details, contact the Foundation Manager or call 952-361-0460.
Appreciated Stock: It's easy and saves you money! A gift of appreciated securities to Auburn Homes & Services provides income tax deductions and voids associated capital gains tax. To arrange a gift of stock, ask your broker or financial advisor to contact the Foundation Manager or call 952-361-0460.
Charity at Work! Does your company promote workplace giving or match charitable gifts? Just ask your Human Resources or Community Affairs Department if they have workplace giving or a matching gifts program and follow the few steps they give you to participate. Auburn Homes & Services will receive the charitable contributions you designate directly from your employer. For more information, contact the Foundation Manager or call 952-361-0460.
Auburn Homes & Services Wine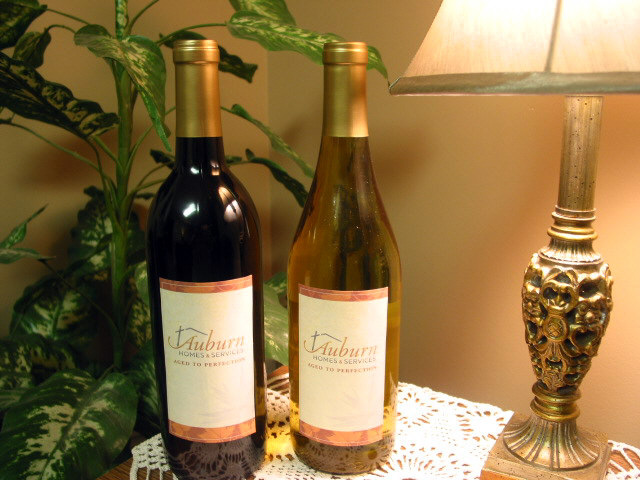 Jesus turned the water into good wine. In turn, Auburn Homes & Services has some of its own good wine to offer—Chardonnay, Cabernet Savignon, Merlot, and California Champagne to be exact. Special bottles of Auburn Homes & Services wines are available for purchase at the Dolce Vita Wine Shop in Chaska (located on the corner of Chaska Blvd. & Hwy. 41). The cost is $15 per bottle. Proceeds from the purchases go to benefit Auburn Homes & Services.
According to Auburn Manor Administrator Wayne Ward, "Auburn Homes & Services Wines are excellent California wines that will complement any meal."
Auburn Homes & Services wants to thank Dolce Vita Wine Shop for partnering with us in this offer.