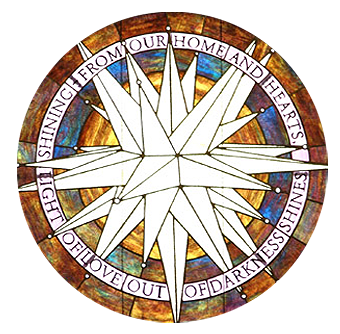 Our Mission
In the spirit of Christ's love, Auburn Homes & Services enriches the lives of those we serve through (w)holistic care and ministry strengthened by community relationships
Introduction
Auburn Homes & Services empowers residents to live life with purpose and passion. With campus locations in Chaska and Waconia, Auburn Homes & Services offers independent living, assisted living and memory care as well as rehabilitation services and skilled nursing care.
We offer comfortable living options and a diverse range of services for seniors seeking the ideal balance between independence and support. Our senior living communities have all the comforts of home with cozy spaces and a welcoming atmosphere.
Learn more about us or find out which Auburn Homes Services are right for you.
"My son considered several places for me to live. Being social and active is important to me and Auburn offers different activities and events each day. Everyone is friendly and helpful which made me feel comfortable from the first day I moved in. I enjoy living here, Auburn is home."
   —Marie, resident
"Auburn has given me the opportunity to do things I have never done. I am part of a group putting together sewing kits and helping those in need. Auburn is my home, we laugh and have fun. I never thought I would feel like that again. I'm always busy and my son doesn't worry about me anymore."
   —Elizabeth, resident
News & Updates
Coronavirus Update
Tuesday, March 24, 2020
Due to confirmed cases of Coronavirus (COVID-19) in Carver County as well as the state of Minnesota, Auburn Homes & Services continues to follow the Centers for Medicare and Medicaid Services (CMS) recommendation to restrict visitors to our facilities in both Chaska and Waconia. We are taking these precautions to help ensure the health and safety of all and remain focused on providing exceptional care and services for our residents. There are currently no cases of COVID-19 (coronavirus) reported in any of our facilities. We will update this information accordingly and as needed. Read more »
Are you a sewer and looking for a way to donate to AHS?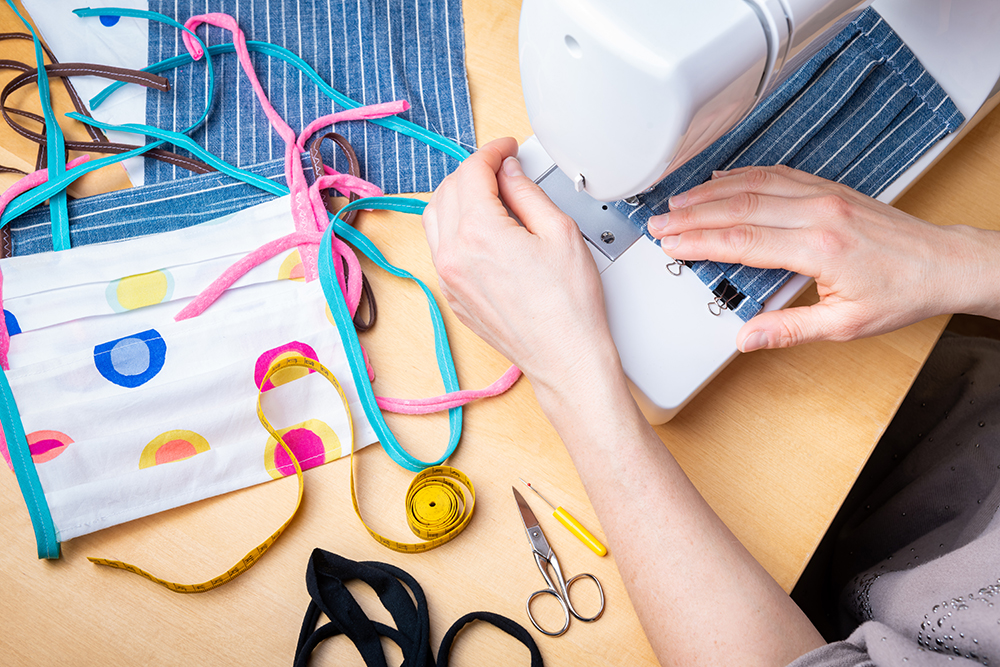 Dear family and friends of Auburn Homes & Services,
We are so grateful for the donations we have received for our beloved residents at both our Chaska and Waconia locations. The support we have received from our communities has been wonderful and along with our residents, we are grateful for these acts of kindness.
We continue to graciously welcome donations of hand sanitizers and disinfectant wipes, but we've also found that many are asking if we will accept hand sewn masks and do we have directions for them…well, the answer is yes and yes! For all the sewers out there that would like to donate hand sewn masks, here are some links with instructions and the best material to use.
Please drop off all donations at the front door of Auburn Homes & Services in Chaska and at The Meadows in Waconia. Again, we cannot thank our communities enough for the support and love we have received during these unprecedented times.
*Please note that all donated hand sewn masks will not be used in place of PPE and will be only used in conjunction with CDC guidelines.
Auburn Homes & Services has been voted a top Carver County Great Employer!
Based on business size, a committee of county officials and chamber presidents, Auburn Homes & Services was voted a top Carver County Great Employer!
Through the "Great Employers" project, local employees highlighted features of their workplace and why they consider it to be "one of the best."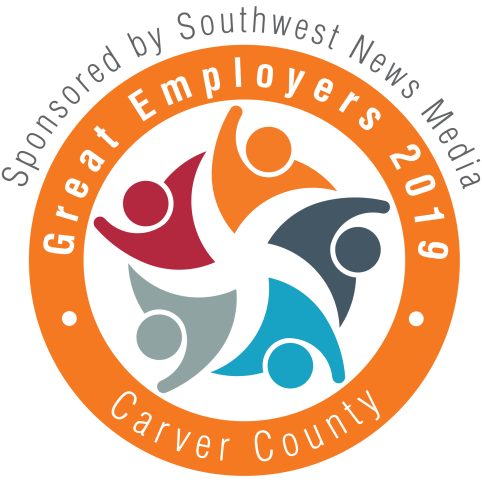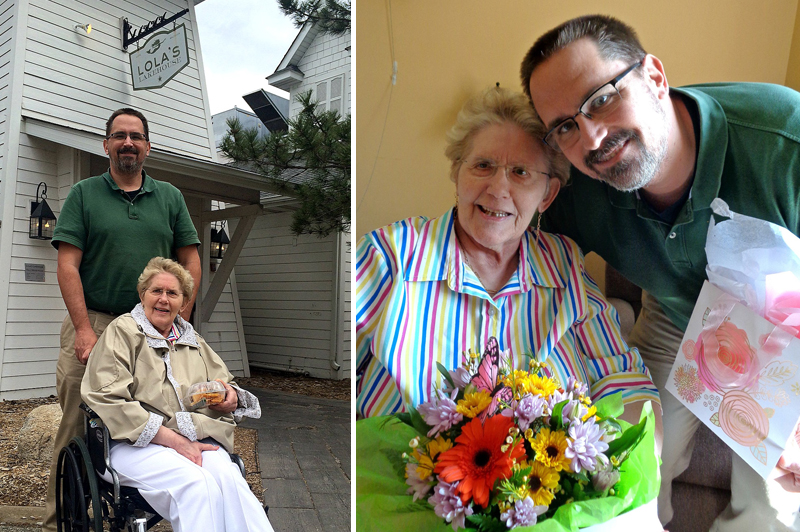 Auburn Homes & Services Ageless Endeavors program continues to make wishes come true for residents. With the Ageless Endeavors program, Mary Steffen was able to enjoy time with her son from Texas.
Steffen talks to her son, Kurt, on the phone every day. Kurt lives in Texas and is not able to make the trip to Minnesota very often. Health constraints make it difficult for Mary to travel long distances or be away from her home at Auburn for an extended amount of time.
Ageless Endeavors created the opportunity for Mary and Kurt to enjoy a special lunch at Lola's Lake House in Waconia. Mary was dressed in her best and Kurt surprised her with fresh flowers and Nut Goodies, her favorite candy. Auburn provided transportation and chauffeured Mary and Kurt to Lola's for a mother and son lunch together. Mary could not stop smiling.
by Readers of Sun Patriot Newspapers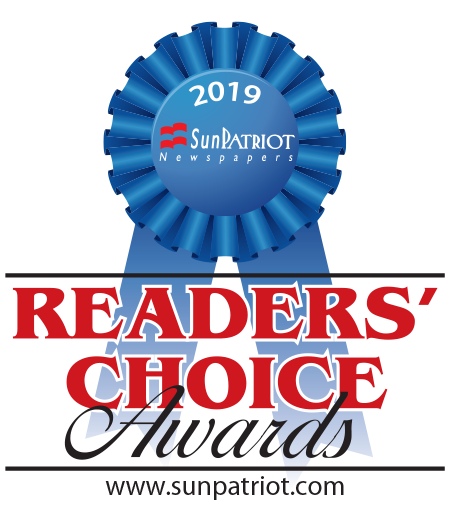 Auburn Homes & Services Voted Best Senior Living/Senior Care Center
by Readers of Southwest News Media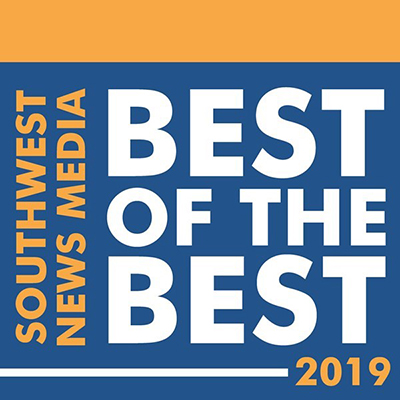 Auburn Manor Voted Best Senior Living Residence
by Readers of Southwest Metro Magazine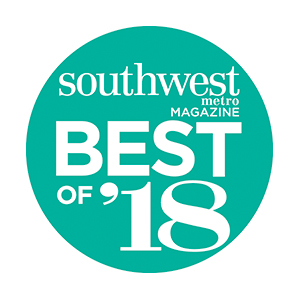 Contact Us
Auburn Campus, Waconia
Auburn Campus, Chaska
Amazon Smile
Amazon Smile is a simple way to support Auburn Homes & Services every time you shop, at no cost to you. Amazon donates 0.5% of all eligible purchases to Auburn Homes & Services.
Plus, you can now support Auburn Homes & Services when you shop using the Amazon Shopping App on your Android device! Click here for instructions to turn on AmazonSmile in the Amazon Shopping App. (AmazonSmile is not currently available for iOS users.)