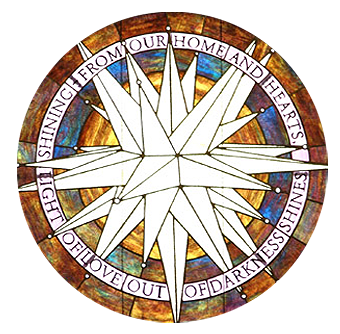 Our Mission
In the spirit of Christ's love, Auburn Homes & Services enriches the lives of those we serve through (w)holistic care and ministry strengthened by community relationships
Introduction
Auburn Homes & Services empowers residents to live life with purpose and passion. With campus locations in Chaska and Waconia, Auburn Homes & Services offers independent living, assisted living and memory care as well as rehabilitation services and skilled nursing care.
We offer comfortable living options and a diverse range of services for seniors seeking the ideal balance between independence and support. Our senior living communities have all the comforts of home with cozy spaces and a welcoming atmosphere.
Learn more about us or find out which Auburn Homes Services are right for you.
"My son considered several places for me to live. Being social and active is important to me and Auburn offers different activities and events each day. Everyone is friendly and helpful which made me feel comfortable from the first day I moved in. I enjoy living here, Auburn is home."
   —Marie, resident
"Auburn has given me the opportunity to do things I have never done. I am part of a group putting together sewing kits and helping those in need. Auburn is my home, we laugh and have fun. I never thought I would feel like that again. I'm always busy and my son doesn't worry about me anymore."
   —Elizabeth, resident
News & Updates
Coronavirus Update
September 18, 2020
Auburn Homes & Services continues to follow the Centers for Medicare and Medicaid Services (CMS), The Centers for Disease Control (CDC) and The Minnesota Department of Health (MDH) recommendations and precautions to help ensure the health and safety of all and remain focused on providing exceptional care and services for our residents. Get the latest information on Auburn Homes & Services COVID-19 positive/recovered resident and staff cases, policies in place due to the pandemic and FAQs regarding the coronavirus.
Schedule an Outdoor or Window Visit with a Resident
Click the appropriate building link and follow these instructions to schedule an outdoor or window visit with one of our residents.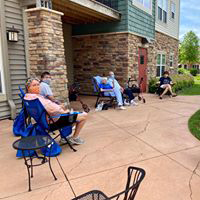 Auburn Home
Auburn Manor
Auburn Courts
Auburn Courtyard
Auburn Meadows

Find the date and time you would like to visit, then click on "sign up".
At bottom of page, click on "Submit and Sign up" which will take you to the visitor information/sign up page.
Complete the sign-up form by entering your name, the resident's name that you are visiting, the number of people attending visit, your phone number and any special instructions in the comment section, for example, "I will be bringing food and a gift for my Dad."
Once completed, click the "Sign Up Now" link to complete the scheduling of your visit.
You will receive an email confirming the date and time of your visit.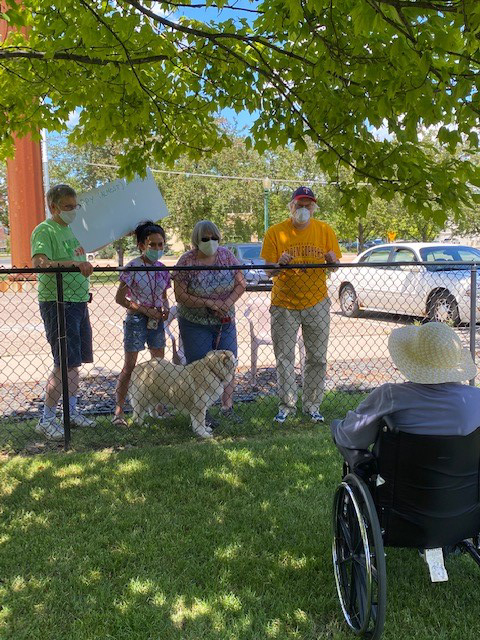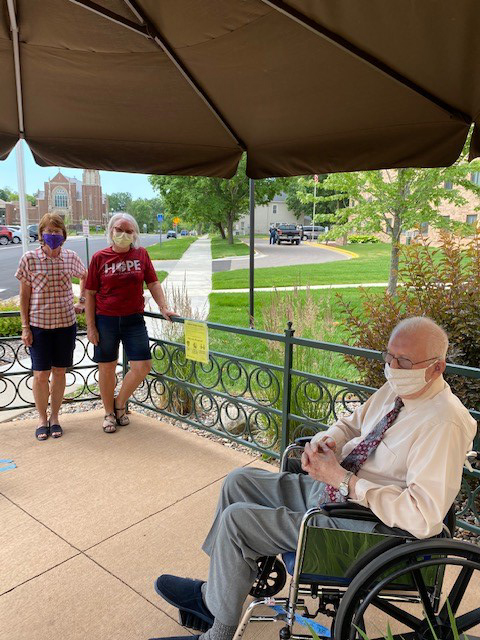 Auburn Homes & Services is proud of its incredible staff members that work hard every day and night to ensure the comfort and safety of our residents. As a tribute to their outstanding work, #AuburnStrong was created to highlight their achievements as a team, working together towards the same goal and exemplifying the unity we have here within our communities.
#AuburnStrong connects us as healthcare providers, senior caregivers, and as people caring for one another. The staff at Auburn Homes & Services continues to work together to keep residents and other staff members healthy and safe during this challenging time.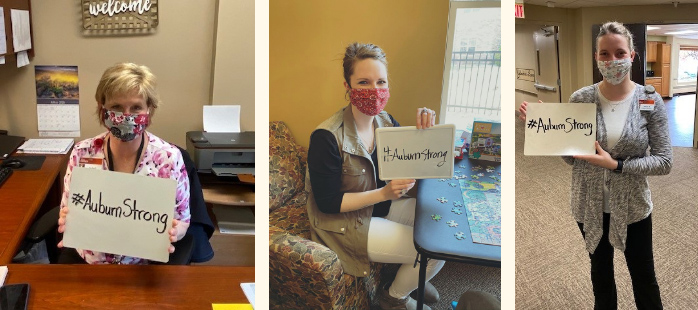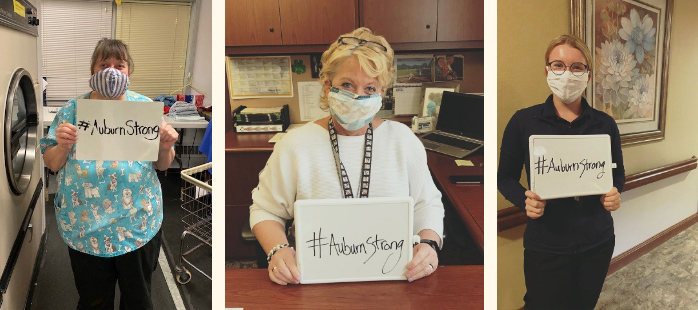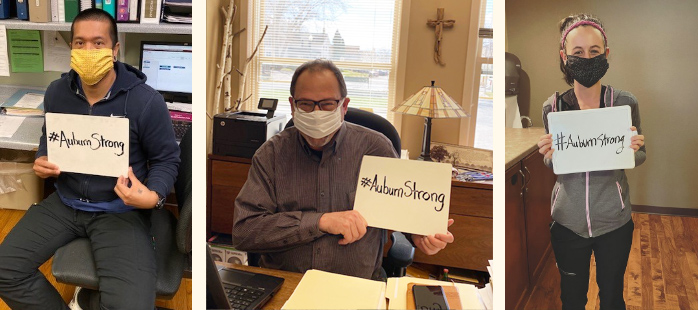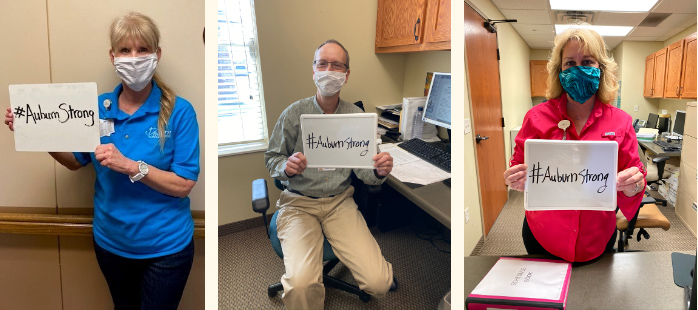 Auburn Homes & Services has been voted a top Carver County Great Employer!
Based on business size, a committee of county officials and chamber presidents, Auburn Homes & Services was voted a top Carver County Great Employer!
Through the "Great Employers" project, local employees highlighted features of their workplace and why they consider it to be "one of the best."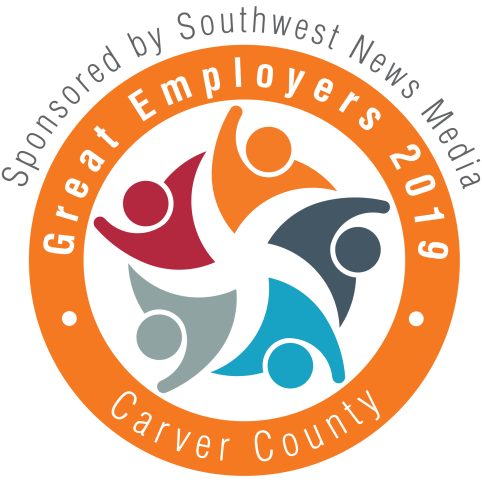 by Readers of Sun Patriot Newspapers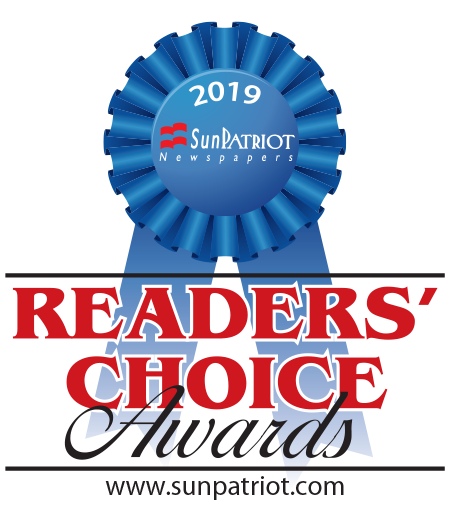 Auburn Homes & Services Voted Best Senior Living/Senior Care Center
by Readers of Southwest News Media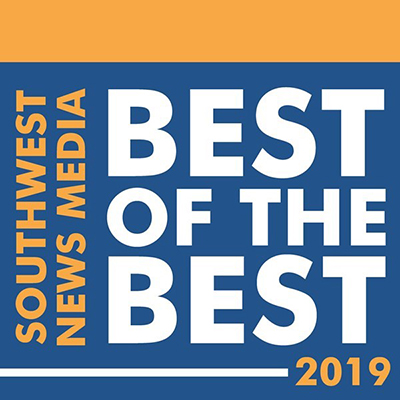 Auburn Manor Voted Best Senior Living Residence
by Readers of Southwest Metro Magazine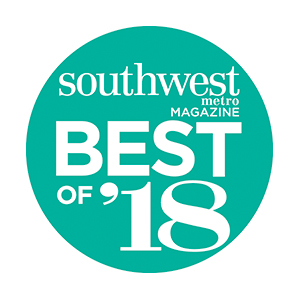 Contact Us
Auburn Campus, Waconia
Auburn Campus, Chaska
Amazon Smile
Amazon Smile is a simple way to support Auburn Homes & Services every time you shop, at no cost to you. Amazon donates 0.5% of all eligible purchases to Auburn Homes & Services.
Plus, you can now support Auburn Homes & Services when you shop using the Amazon Shopping App on your Android device! Click here for instructions to turn on AmazonSmile in the Amazon Shopping App. (AmazonSmile is not currently available for iOS users.)