The Festival of Trees

November 16, 2023
Join us Thursday, November 16, 2023
for the 12th annual Festival of Trees Gala!
Celebrate the upcoming holiday season with an elegant evening at our Festival of Trees venue, Bavaria Downs. Start the holiday season with dinner and dancing among the beautiful designer Christmas trees.
There will be new, exciting live and silent auction items. The online silent auction will begin a week prior to the event. All proceeds will directly impact the lives of the residents and staff at Auburn Homes & Services.
For more information contact Maria Saulsbury at 952-361-0320 msaulsbury@auburnhomes.org
Moravian Care Foundation
The Moravian Care Foundation helps to enrich the experience of our residents by providing funds to create facilities, build programs and support capital needs. By supporting the Foundation you are helping put the 'home' in Auburn Homes & Services. You are also helping Auburn continue to realize our mission of providing care, service and ministry to the elderly.
We welcome the opportunity to have a conversation with you about how your support and involvement can have a lasting impact for generations to come.
The following are just a few of our supporters' most recent accomplishments:
A new kitchenette and nursing station in Auburn Manor to be completed soon.
An upgrade to our sound systems for our Chapels in Chaska and Waconia.
The completion of a beautiful exercise trail in Chaska and one in the works in Waconia.
Budgets enhanced for each of our Life Enhancement Programs on both the Chaska and Waconia campuses.
Formally initiated a Spiritual Enrichment Endowment assuring the future for the Chaplaincy Programs.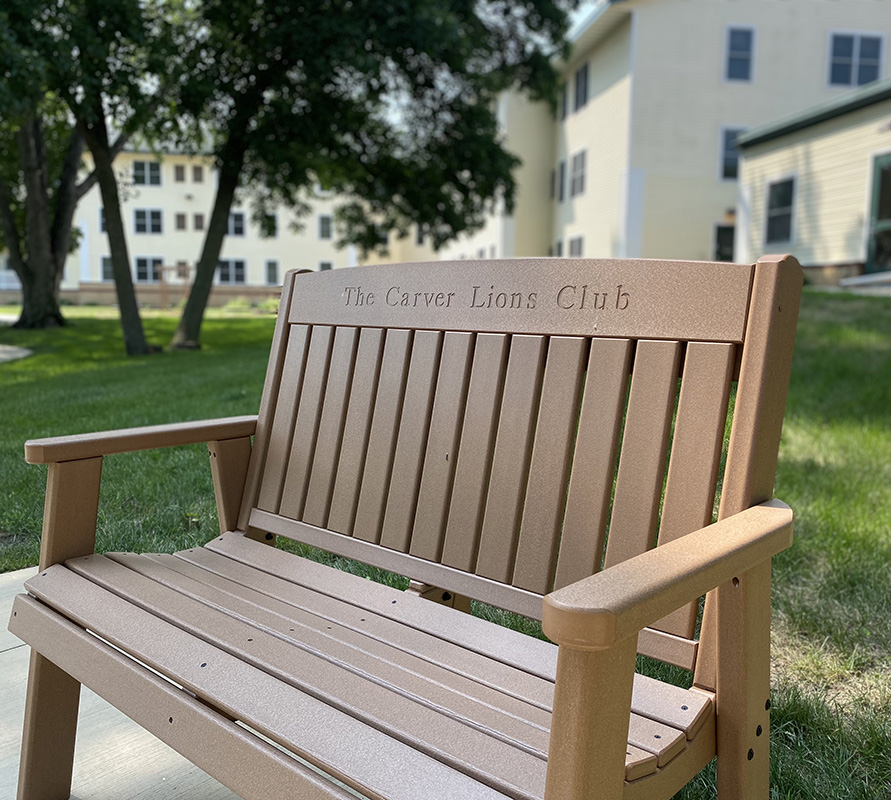 Gifting Opportunities
Fundraising efforts at Auburn Homes & Services are ongoing as we continue to see new opportunities on how we can enhance the living experiences of our wonderful residents. The Foundation really does add those special touches to make life that much more enjoyable for residents and their families. Gifts received range from twenty dollars to several thousand dollars. We share your passion for giving and we are here to assist you in finding the best way to realize your wishes.
Moravian Care Foundation has a multitude of options for giving, all suited to meet your needs, including a spiritual enrichment endowment, restricted and unrestricted gifts, annual giving, capital campaign opportunities, planned giving, memorials and wish lists.
Your Support Makes a Direct Impact
Moravian Care Foundation is a 501(c)(3) organization and gifts are tax deductible as provided under current IRS regulations. Philanthropic gifts have a direct impact on the lives of residents as we look to donors to help us realize our mission of Serving Seniors in the Spirit of Christ's Love. We are in this together and, together, all things are possible.
If you wish to make a donation to Moravian Care Foundation you may do so by clicking on the Donate Now button which is at the bottom of every page of this website.
Or you may send your donation to:
Moravian Care Foundation
501 Oak Street N
Chaska, MN 55318-2072
Memorial and Honorarium Gifting
Offer a gift in memory of someone or to honor a loved one.
Here's how you can pay tribute to a special person in your life.
Donating to charity is one of the most powerful ways to pay tribute to a person's life, whether you are honoring their memory, expressing condolences to a family, or celebrating a significant occasion such as birthdays, weddings, anniversaries or special accomplishments.
Please click on the button below and complete the form to make a secure donation. You will receive a receipt for your records.
December 27, 2021
Dear Auburn Homes & Services,
It is hard for me to believe that it's been 18 years since my father, Tom Kinney, passed away and 15 years since my mother, Myrtle Kinney, passed away. They received the BEST care at Auburn Courts! Everyone was wonderful to my family.
So, in gratitude, I am enclosing a contribution. May you have a blessed 2022!
Jane Kinney Wilson
Portland, OR
Other Ways to Support Auburn Homes & Services
Estate Planning: Plan now to leave a legacy gift for seniors in our care by naming Auburn Homes & Services in your will or revocable trust. For more details, contact the Foundation Manager or call 952-361-0460.
Appreciated Stock: It's easy and saves you money! A gift of appreciated securities to Auburn Homes & Services provides income tax deductions and voids associated capital gains tax. To arrange a gift of stock, ask your broker or financial advisor to contact the Foundation Director or call 952-361-0460.
Charity at Work! Does your company promote workplace giving or match charitable gifts? Just ask your Human Resources or Community Affairs Department if they have workplace giving or a matching gifts program and follow the few steps they give you to participate. Auburn Homes & Services will receive the charitable contributions you designate directly from your employer. For more information, contact the Foundation Director or call 952-361-0460.
For more information on how you can support Auburn Homes & Services through a donation, please contact: