Volunteering
Our volunteers bring purpose, meaning and joy into the lives of our residents by encouraging and empowering them to stay active and connected. Auburn volunteers are appreciated by the residents, families, and staff for their loving gifts of service. Download our volunteer application to see a complete list of service areas and determine what role you could play as a part of the team at Auburn Homes & Services.
Learn
There are many ways to gain knowledge and acquire new skills while volunteering at Auburn Homes & Services. Obtain wisdom from conversations with our residents, get hands on experience, observe the highly trained staff and attend educational opportunities provided by our education department.
Schedule
The schedule is flexible and there are options available depending on the desires of the individual volunteer. Come the same time each week or sign up for events that fit into your busy calendar. Volunteering at Auburn Homes & Services is a great way to complete service hours for school, clubs, or church. Volunteer over the summer or winter breaks.
Benefits
Volunteers give their time and energy for the good of helping others. Best of all, volunteers form meaningful relationships with residents as they get to know them as individuals. Volunteers at Auburn are blessed with the tremendous gifts of love, inspiration, perspective, gratitude, and so much more!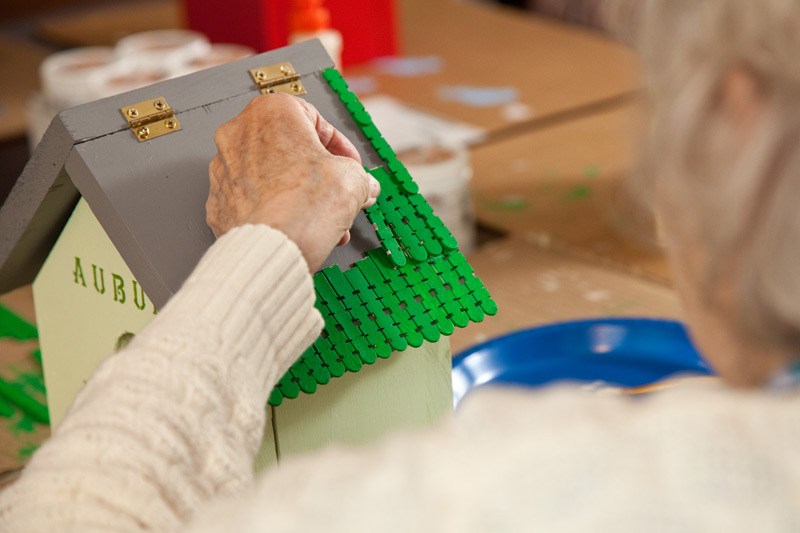 Groups
Auburn Homes & Services has two groups of volunteers working together toward specific goals.
Auburn Care Auxiliary – A vibrant group of men and women who are committed to connecting with one another for the greater good of helping others. Auxiliary members help strengthen the connection between Auburn Homes & Services and the community. The Auxiliary supports Auburn in many ways such as fundraising, volunteer activities, and caring for each person's physical, mental, emotional and spiritual needs (Chaska Campus Only). Contact Ellen Cleath at 952-361-0309 or ecleath@auburnhomes.org for more information.
Spirit Story Program – Volunteers are trained to identify spiritual needs and provide spiritual care through listening, prayer, Scripture, compassion and encouragement. Spirit Story volunteers are assigned an Auburn friend in faith to visit regularly.