Employment
Auburn Homes & Services was voted a top Carver County Great Employer!
Through the "Great Employers" project, local employees highlighted features of their workplace and why they consider it to be "one of the best."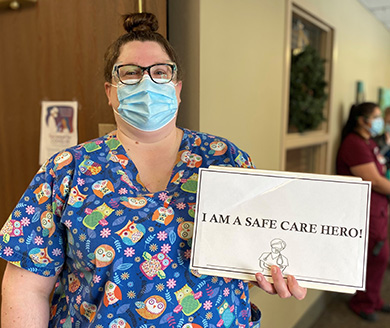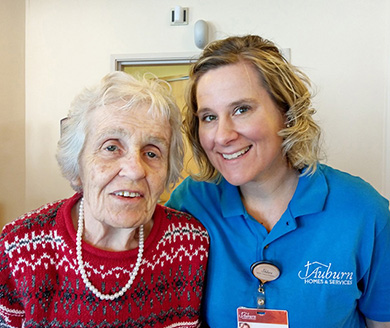 Benefits
As an employee of Auburn Homes & Services, you are our most important resource. As a small, locally owned organization, we are grateful for our staff who work hard each day to provide exceptional resident care with support, love and compassion. For that reason, Auburn Homes & Services offers a competitive wage and benefit package:
Health, Dental, Vision and Life Insurance for you and your family through reputable carriers
Supplemental Insurance Benefits
Paid Time-Off Accrual for all employees (Full-time, Part-time and on-call)
403(b) Retirement Savings
Paid Holidays
Bereavement Pay
Educational Scholarships
Employee Emergency Loan Program
Free CPR certifications
Free continuing education opportunities for licensure
Flexibility in scheduling
Free EAP (employee assistance plan) for you and your family members
Career path assistance and free training opportunities to get you to that next role!
Current Position Openings
Click a job opening for more information or to apply online.
Show Location:




Show Employment Type:




For more information on any of our job opportunities, please contact us at recruitment@auburnhomes.org.
If you prefer to print an application form, please download the Employment Application Form and Affirmative Action survey. These can be mailed, faxed, or dropped off at the location of the position you're interested in.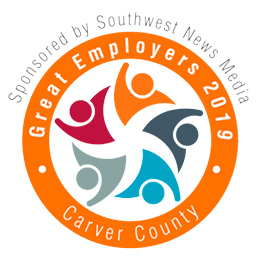 Auburn Homes & Services is an Equal Opportunity/Affirmative Action Employer
#AuburnStrong
Auburn Homes & Services is proud of its incredible staff members that work hard every day and night to ensure the comfort and safety of our residents. As a tribute to their outstanding work, #AuburnStrong was created to highlight their achievements as a team, working together towards a shared goal and exemplifying the unity we have here within our communities.
#AuburnStrong connects us as healthcare providers, senior caregivers, and as people caring for one another. The staff at Auburn Homes & Services continues to work together to keep residents and other staff members healthy and safe during this challenging time.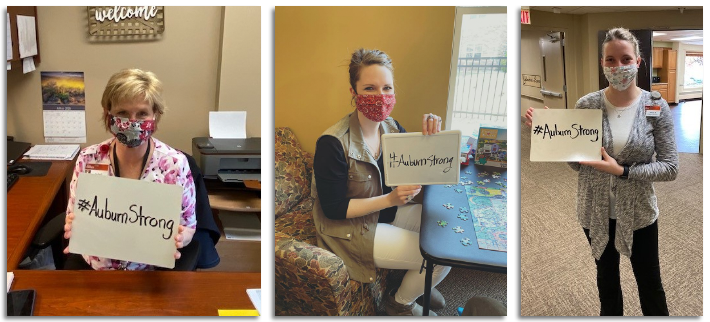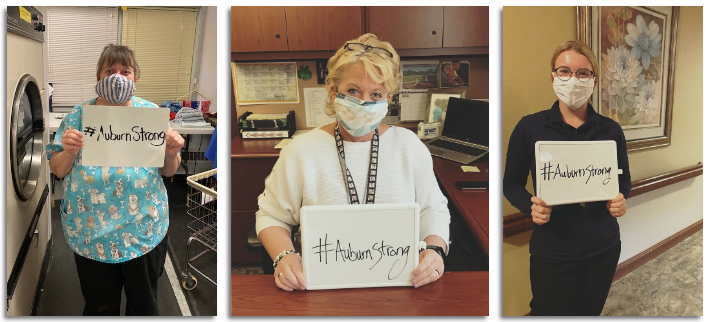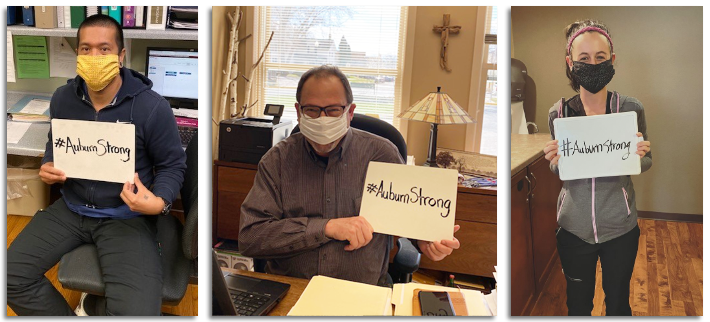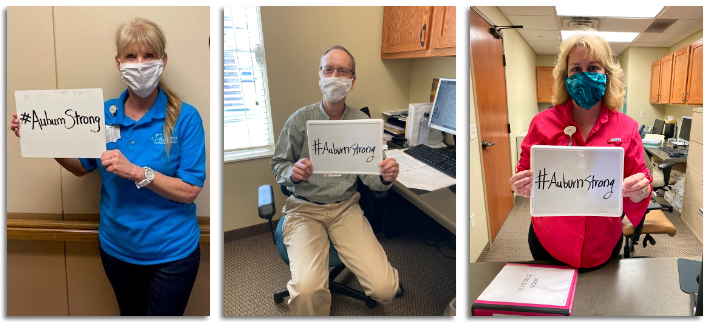 In the spirit of Christ's love, Auburn Homes & Services enriches the lives of those we serve through (w)holistic care and ministry strengthened by community relationships
Governing Values
Mission:
In the spirit of Christ's love, we serve others with integrity and compassion.
Vision:
Residents will be empowered to live life with purpose and passion.
Values:
Community, relationships, holistic ministry