Employment
Auburn Homes & Services was voted a top Carver County Great Employer!
Through the "Great Employers" project, local employees highlighted features of their workplace and why they consider it to be "one of the best."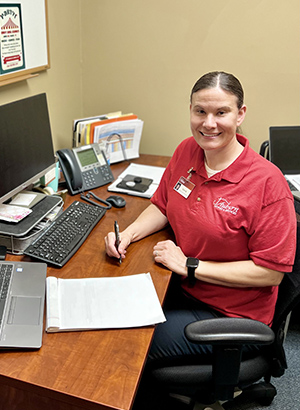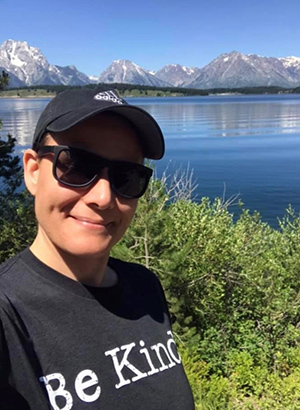 My name is Erin and I am a Registered Nurse at Auburn Homes & Services.
Being a resident of Waconia, I love the short car ride to work (not to mention the money I save in gas!) and my precious time at home with my family. Auburn offers me the work/life balance I need and the opportunity to empower the seniors I work with to live their lives with purpose and passion.
I definitely recommend working at Auburn Homes & Services; the management team and staff has longevity, dedication and always serve our residents with integrity and compassion.
~ Erin Kramer, RN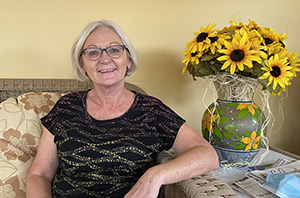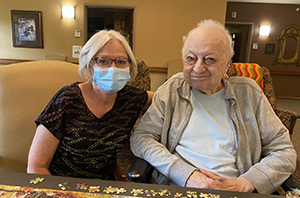 I started working at Auburn Homes as a nursing manager 3.5 years ago and I have loved working for this company every day since! Here at Auburn, you get to know the patients very quickly and have the opportunity to play an important role in their lives. We know all the residents likes and dislikes as well as get to know their families. I love working in this small, cozy facility because everyone is very caring and works together as a team; if someone needs time off, the staff are very willing to help each other out. It is nice to work for a company that creates a culture that makes me excited to come to work every day.
~ Candy Eckert, RN
Benefits
As an employee of Auburn Homes & Services, you are our most important resource. As a small, locally owned organization, we are grateful for our staff who work hard each day to provide exceptional resident care with support, love and compassion. For that reason, Auburn Homes & Services offers a competitive wage and benefit package:
Current Position Openings
Click a job opening for more information or to apply online.
Show Location:




Show Employment Type:




For more information on any of our job opportunities, please contact us at recruitment@auburnhomes.org.
If you prefer to print an application form, please download the Employment Application Form and Affirmative Action survey. These can be mailed, faxed, or dropped off at the location of the position you're interested in.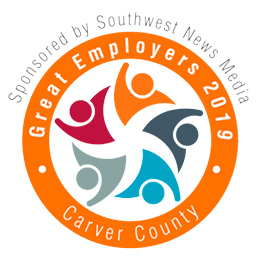 Auburn Homes & Services is an Equal Opportunity/Affirmative Action Employer
#AuburnStrong
Auburn Homes & Services is proud of its incredible staff members that work hard every day and night to ensure the comfort and safety of our residents. As a tribute to their outstanding work, #AuburnStrong was created to highlight their achievements as a team, working together towards a shared goal and exemplifying the unity we have here within our communities.
#AuburnStrong connects us as healthcare providers, senior caregivers, and as people caring for one another. The staff at Auburn Homes & Services continues to work together to keep residents and other staff members healthy and safe during this challenging time.